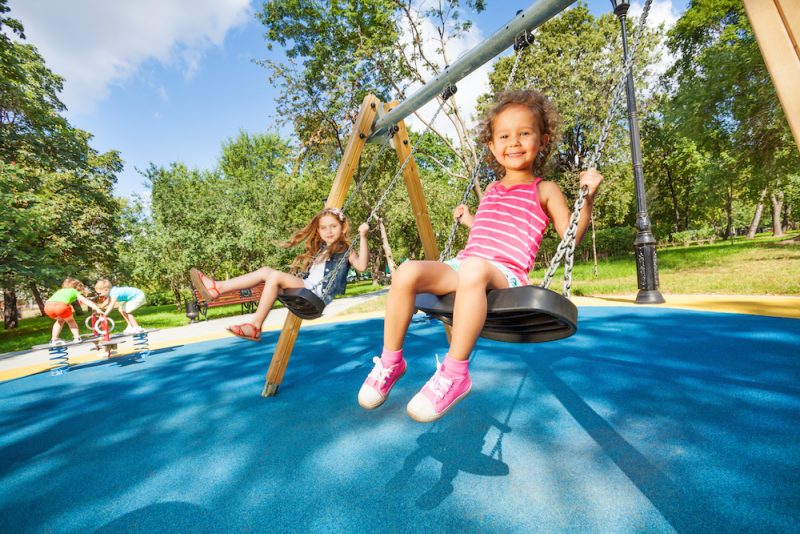 Children develop their minds and muscles during play. It is recommended that you afford your children a lot of play time and access to playing materials and equipment so as to help them make the most of this playtime. Buying a swing set is one of the common ideas that parents stick to in this regard. Buying a swing set may seem like an easy task but in most cases, it is anything but given the variety of shapes/sizes/colors available. Parents have to make multiple considerations in order to ensure that they buy the most suitable design by adhering to some guiding factors. Below we will look at the factors to consider when buying a swing set.
The first and most important factor, to consider before deciding to buy a swing set, is your child's preference. Take your time to carefully evaluate your child's activities at the playground to take stock of their preferred play areas. If your child spends a lot of their time on the playground's swing set then buying a swing set is the right move and is bound to be highly appreciated by the child. On the other hand, if they spend their time with other playground equipment consider changing your decision.
Now that you have made the decision to purchase a swing set, you have even more factors to consider in buying the right set. Swing sets come in a variety of shapes/sizes/colors, enough to make you get dizzy. However, you can follow some guiding principles to identify the right one. You can ask your child their favorite color and use this to choose the best color.
When it comes to selecting one option from the variety of shapes/sizes/colors available, it is important to consider the age of your children and how long you wish to have the swing set for. Younger children including toddlers do not need large swing sets, however if you intend to keep the swing set until your children grow up then a bigger set will stand up to use by growing children. While picking out the perfect sized swing set make sure that you remember to factor in the size of your yard as well.
Swing sets are made of different materials wood, steel and vinyl covered wood are the most common example here. Wood may have aesthetic appeal, but the fact that it stands up poorly to external weather effects and has splinters gives it a poor safety score. Steel is a robust material that can last over a long period of time as well as vinyl covered wood which tends to be the most expensive of the three.
Another factor, to consider when buying a swing set, is the comfort features available, especially for children. Special needs children may require additional comfort and safety features such as harnesses.