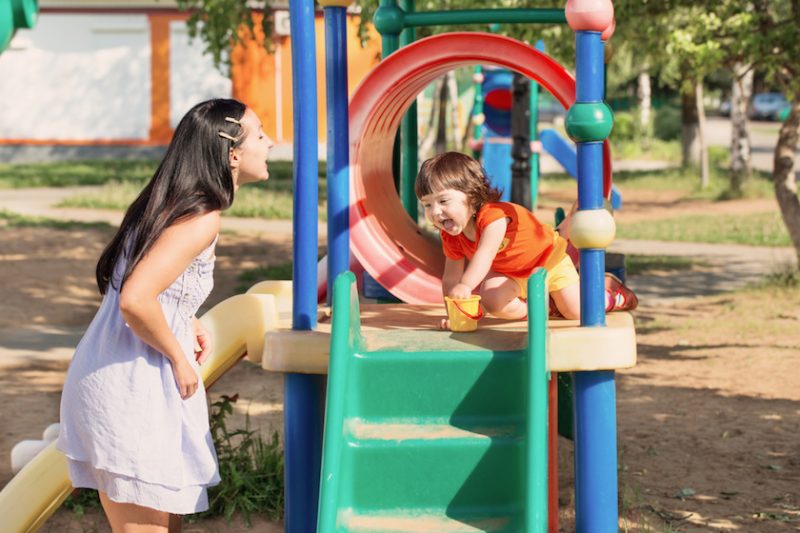 It's not only about fun and games when purchasing playground equipment especially for children. You have to consider a lot of things including the safety level, the quality equipment standard, proper design, credibility and reputation of the retailer, and many other important things that you should never forget. Moreover, kid's playground equipment has to be age appropriate and ADA compliant to ensure your child's maximum safety while enjoying a fun play with other kids in the playground.
Before you are to spend your money for children equipment, you have to ensure that the considerations mentioned above are met. Basically, the first consideration when purchasing playground equipment is the safety level of the equipment facility to be installed in the recreational area. As a playground coordinator or school head, or any other person in authority, the safety of the kids should be the top priority among others. Hence, it pays if you have some knowledge as to what qualify equipment that passes the safety standards.
Equipment safety attributes are directly related to the second consideration which is having quality equipment. In all cases, quality equipment is always a lot safer to use than those equipment that are haphazardly created. That is why; you should always buy playground equipment only from a trusted playground equipment provider just like Molanda Company. This is to ensure that you get your playground installations at the best quality possible.
Another consideration to make when buying your kid's recreational equipment is the credibility and reputation of the retailer. Playground equipment providers with great reputation like Molanda Company only sell the best quality equipment. Hence, it is best if you read through the company's testimonials and browse some online reviews generated by real customers. That way, you can use their verdict on your own decision whether to buy or not.
In addition, when choosing a playground facility, you have to see to it that the equipment is age appropriate so that kid's safety will not be jeopardized. The equipment should also be ADA compliant in such a way that special needs such as wheelchair usage are properly addressed. Hence, proper design of the equipment should also be taken into consideration.
Lastly, one thing to be in mind when purchasing kid's recreational equipment is your budget requirements. Each company has its own pricing and rates. That being said, it is best that you pick the one that offers quality equipment at a very affordable rate. You can breathe easily in this regard with the presence of Molanda Company whose playground equipment is surely within your price range.
In conclusion, choosing playground equipment can be difficult and time-consuming with the many things needed to be considered. But with proper knowledge and application of the points highlighted above, being able to choose the best quality equipment can be so rewarding.